Appearing at the Apollo Theater in New York Thursday night, President Obama sings Al Green classic 'Let's Stay Together.' He sounded good, but he's no Herman Cain.
President Obama sang an Al Green song at a fundraiser Thursday night, in case you haven't heard. Well, "sang a song" might be exaggerating; he crooned a few words, really. President Obama has a message to his donors: Let's stay together. While speaking Thursday night during a fundraiser at the historic Apollo Theater in Harlem, the commander in chief showed off some impressive singing abilities. After mentioning that soul legend Rev. Al Green was at the event, Obama belted out a short rendition of Green's classic hit 'Let's Stay Together.'
Net Media News explains that about 1,400 supporters attended the event, which included performances from Al Green and India.Arie. As Politico reports, Obama likely raised at least $3.1 million from his various New York fundraisers on Thursday.
"I...I'm so in love with you," sang the President.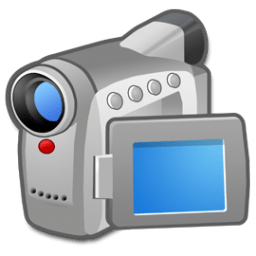 "Ahhhhm ... so in love with you," went the leader of what used to be called the Free World.
He did not specify who "those guys" were, at least not on the video made public so far. Perhaps he was referring to Spike Lee and his wife, who earlier in the evening had hosted a dinner for Obama and donors willing to part with upwards of $35,000 per ticket in order to get close to the president.
Remember, we're making this up – don't send us emails about how we're living up to Newt Gingrich's vision of the news media. If you've got other suggestions for songs the president should have tried, please post them in comments. As for ourselves, we've gone about as far with this as Pundit Association guidelines allow. Enjoy the show.
Green, of course, is referring to Obama singing part of the first verse of the song last night at the Apollo Theater in Harlem.
Green said, "I was thrilled that the President even mentioned my name, and if the President can get the economy going again and get everything going that he wants to, then we'll all be together." Politics aside, Obama's singing is beautiful or pretty awesome.

___ THOMAS JEFFERSON. He played the violin, and not just to meet women. When he wasn't writing the Declaration of Independence or rewriting the Bible or inventing a four-sided music stand for string quartets, he made music. He played the cello and clavichord, but the violin was his instrument, and he was a ringer for several orchestras. Though often in need of money, he always refused payment.
____ BILL CLINTON. William Jefferson Clinton, not yet president, took a giant step in that direction in June 1992 when he showed up with a saxophone and wraparound sunglasses to play "Heartbreak Hotel" on "The Arsenio Hall Show." ''It's nice to see a Democrat blow something besides the election," quipped the host.
____ HARRY TRUMAN. Nixon was referring to "Give 'em Hell Harry," a Democrat who could never pass a piano without sitting down to play a few bars. In 1952, Truman conducted a nationally televised tour of the newly renovated White House and played a bit on the 1938 Steinway. The building had been condemned when a leg of piano played by his daughter Margaret, a singer whose talent was of some dispute, crashed through the floor of the decrepit mansion.
_____ RICHARD NIXON. He was no Billy Joel. And yet twice in 1974, in the last months of his doomed administration, the President Who Was Not a Crook became the President Who Was the Piano Man. He played "God Bless America" at the Grand Ole Opry, and the same tune when he accompanied singer Pearl Bailey in the East Room of the White House. The two also conspired on "Home on the Range" and "Wild Irish Rose." ''You don't play as well as I sing," Bailey joked, "but I don't sing as well as you govern." She was half right.